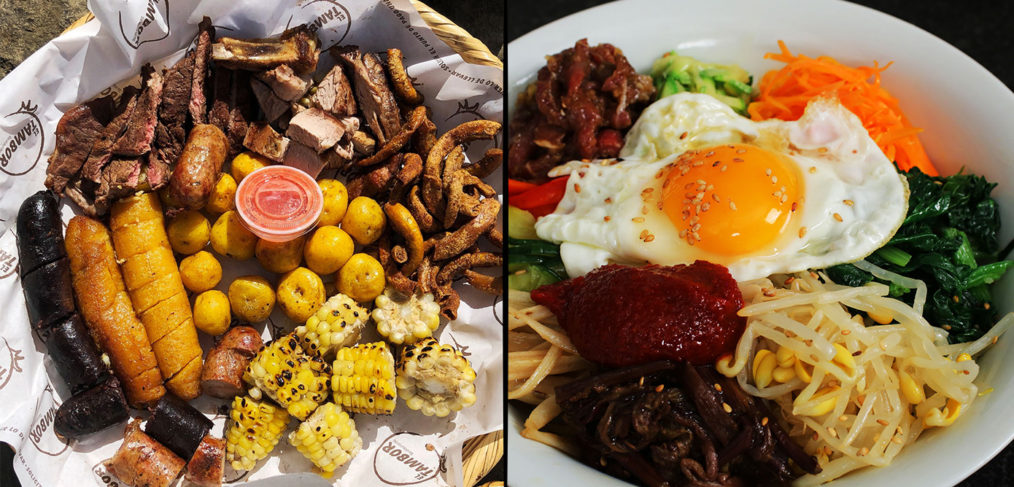 Whether you decide to visit Colombia or South Korea, one of the things that have to be on top of your priority is whether you will like the food or not.
I am very picky when it comes to food. While many people eat to be fill whenever I eat, I notice the most flimsy things like the quantity of cheese or oil, spice, salt, and so on.
Armed with this uncanny sense for food, I would like to tell you the difference between Colombia and South Korean foods which others might likely miss.
Spice
South Korean foods are highly spiced with red pepper. However, I learned that this practice started not more than half a century ago.
One of the reasons why South Korean foods are now looking all red is because the restaurants are competing to produce stimulating dishes that will pacify the growing American and European tourists.
Colombian foods, on the other hands, do not contain the same level of spice like their South Korean counterparts.
Colombian dishes tend to have lower spice and not all cuisines are heavy on meat. However, this does not reduce their level of flavor because Colombians have found another way to spice up their foods.
Beverages
One of the most consumed beverages in the world is coffee. Across Asia, Colombian coffee is the most accepted because of its high quality.
I have had a taste of South Korean and Colombian coffee and the latter is obviously creamier. Obviously, I am not the only one with this view.
During the 2012 Seoul Food & Hotel, a lot of people from across different Asian countries had the opportunity to taste Colombian coffee. Kim from Hanwha Trade had this to say,
"Coffee from Colombia is known in Korea for having the highest quality that is why I want to incorporate it in my product portfolio."
Source: Pro Colombia
The Most Popular Foods
South Korea and Colombia share something in common when it comes to their most popular foods; they all have pork as a component.
South Korea calls theirs Samgyeopsal while Colombia calls theirs Lechona. In any major gathering one of these countries, there is a huge probability that you will find these foods there.
In Samgyeopsal, the pork is cut into sizeable chunks and grilled. It is served with sauces and other side dishes and rice liquor, Soju. Lechona, on the other hand, is a suckling pig that is stuffed with onions, rice, space, peas, and herbs and roasted.
It is then cooked in a large oven for a few hours. Lechona is served with potatoes or arepas. Lechonas come in different sizes for serving twenty or more people. Both dishes are great, but I love the Lechonas because the pork has a deep taste and characteristic flavor owing to the stuffing. Samgyeopsal, on the other hand, have a taste that is dependent on the amount of spice on the surface.
My taste will likely differ from yours. However, there is something special about the Korean dish and that of the Colombians that accommodates a large variety of people irrespective of their taste preference.