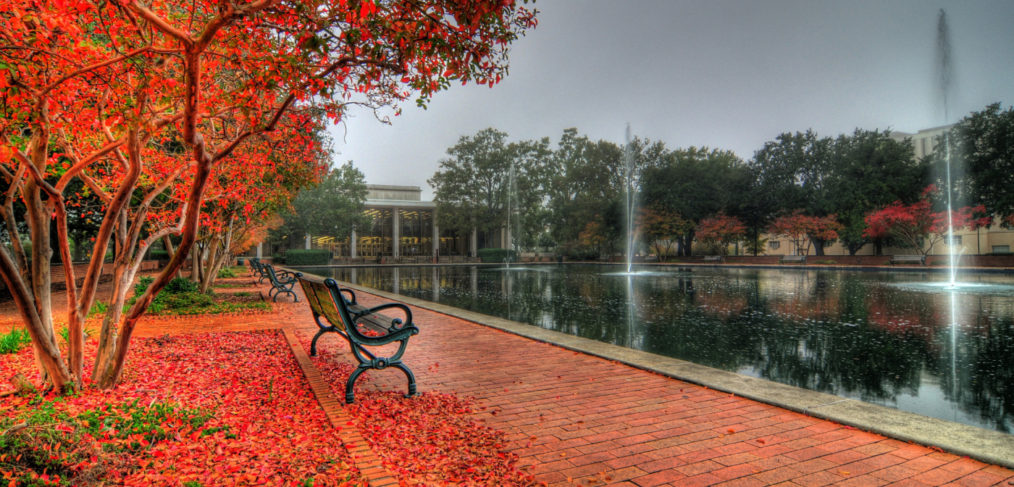 Attractions Especially For Females in Colombia and South Korea
When it comes to moving to a foreign country like Colombia or South Korea, many expats will experience mixed emotions. Ladies who move solo will probably want to know well in advance, where to find essentials, companionship and the other necessities of life. I've put together this list of attractions that will especially please women expats in Colombia and South Korea.
Attractions for females in Colombia
As a single woman in Colombia, there were certain "attractions" that I was really grateful for.
Cali for Salsa
If you love to dance, and you love to dance the salsa in particular, go to Cali. This is the salsa capital of the world. In Cali, go to Juanchito, which is a little out of town and the hub of salsa. Here you'll find the club Chango, where dancers are seriously skilled and take their acts late into the night. Salsa is great if you have a partner. Even if you don't, you can go as a tourist and watch at a club like Siboney.
Colombian beauty shops
Manicures and pedicures are really cheap, as are haircuts if you don't have hair that is too different from the Colombian type.
Onces
A meal where it's the custom to eat bread, cheese and hot chocolate? Yes please! For those of us who love cheese…it comes in everything – in your fruit salad and your hot chocolate. I couldn't get enough of cinnamon-flavored Colombian hot chocolate with cheese, so now I make my own.
Supermarkets: There is such a variety of exotic fruits and vegetables here, that I'm always eating something new and exotic without spending a bomb. Paloquemao Market is an excellent market for foodies.
Medellin's digital nomads
There is a big community of digital nomads in Medellin. If you're not traveling as a teacher, you could live out your dream of writing while you travel with others like you. Stays in Medellin are affordable if you try AirBnb.
Crepes & Waffles
They offer some of the best crepes and waffles for the sweet tooth, ladies. You'll find them everywhere in the country. They used to have upper class prices once. Not anymore!
Shopping in Bogota
Bogota is where you can buy coffee products, leather bags, inexpensive jewelry and handicrafts, uncut and cut emeralds. Pasaje Rivas Craft Market in Cundinamarca is a great traditional market for clothing, souvenirs etc. away from crowded tourist areas. Buy souvenirs as well as certified emeralds at Hacienda Santa Barbara.
Attractions for females in South Korea:
I found it easier making local friends in Colombia than in Seoul. The people of Seoul are friendly, but shy. Then there's a language problem. Some days, you'll find yourself feeling lonely or in need of something but you don't know who to ask. Those are the days you'll want to dip into this list for female concerns.
Korean Makeup Shops
Let's face it. With beauty standards in Korea being something of a mania and cosmetic surgery being as accessible and easy as a visit to the dentist, it's hard not to get drawn in. Especially when there are so many delicious smelling, beautifully packaged cosmetics and makeup available in various budget ranges. And Korean makeup is probably something of an art-form that you or I have yet to master.
I suggest you visit The Face Shop or Aritaum, which you'll find at almost every street corner, for good quality and reasonably priced makeup. You can pick up lip tints, nail polishes, liners, eye shadows, famous Korean BB and CC creams from these shops.
If you can't find a suitable foundation, and the porcelain doll look doesn't suit you, you should probably look for good foundations at high end stores like Lotte Department Store or Shinseage. If you're trying to save money, like I was, you should look for cheaper foundations at Watsons or Olive Young.
Dermatologists
If you want to get rid of your skin problems, Korea is the place to do it.
Dermatology is quite cheap here, much cheaper than the US.
Doctors have a lot of experience. You can consult a dermatologist for about 10,000 KRW or about $10.
Shopping
Finding clothes that fit you won't be as difficult here as it may be in Japan, though I still have more hips than the average Korean girl. You'll find many underground shopping malls where things are "free-size"and can't be tried, which is often only suitable for petite Koreans.
You can shop instead at Western stores like Forever 21, Uniqlo, H&M, Zara, 8 Seconds and Top Ten. Of course be prepared to shell out more for Zara and H&M than you would at home.Don't hesitate to shop online. Locals do it a lot.
Language Exchange Groups
A classroom may not sound like your idea of fun. But language exchange groups are actually great places to not only pick up Korean language skills and make friends, they're a great place to meet Korean men. If you're single, adventurous and looking for a date, that is. It's definitely a better option (at least, for me) than hookups through Tinder, OkCupid, Hello Talk, Interpals and similar.
Female Hash Group
Get together with other expat ladies for running, walking, drinking and hanging out one Saturday a month. Check out their Facebook page.
The Seoul International Women's Association: This group is larger and more mixed, with members from all over the world. You'll also find some Korean women are part of the group. Membership is not free, but it's a cheap 60,000 KRW or about $53. This group is more formally organized; there are tours, food tours, charity galas, events and regular meet-ups.