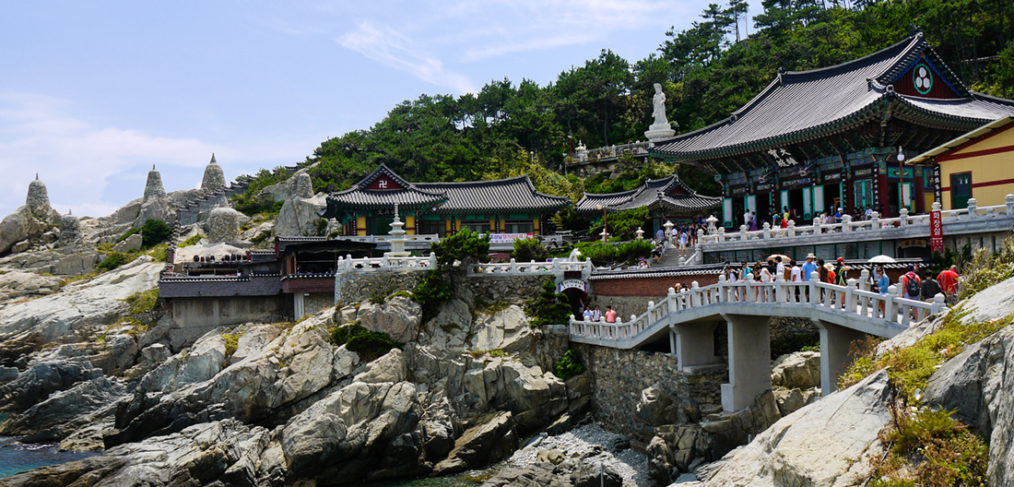 A Female Expat's Life in Colombia and South Korea
I found some similarities and some differences in the life I led as a female expat in Colombia and in South Korea. I want to share them with you here. I hope they can help you prepare for your own stay.
An Expat in Colombia
Here's what the general experience of women expats in Colombia is:
Queuing is common and long. Be prepared to have locals jump lines to get ahead of you. Also be prepared to have a smaller personal space than you're used to, in public areas.
Expect Colombian men to pay for everything on a date, even if it hurts your pride to do so.
Colombia is noisy. People are loud, vehicles are loud, fireworks are loud. Take some noise-cancelling headphones with you.
Be prepared for invasive questions, though they may be well-meaning.
 Men can seem entitled. Be prepared for stares, cat-calls. Gender roles are clearly defined in the country, and I hear of rampant misogyny and violence.
You have to learn Spanish. Locals speak very little English.
Appearance is important. Thankfully, hairdressing, manicures, pedicures, plastic surgery and teeth whitening are cheaper than in the west.
Expect people to be very hospitable, friendly and welcoming, and invite you to their family gatherings.
Colombians love to dance, whether at home or at the nightclub. Be prepared to dance too!
I had been warned against going solo in Colombia. But I don't regret it, even after some hearing some horror stories that, I'm ashamed to rejoice, didn't happen to me. Somehow I escaped the worst of misogyny and violence that some other women I met told me they experienced.
I saw some of the apathy of the more peace-loving locals, having suffered through years of drug-trafficking and related violence.
But I also saw the friendliness of Colombian locals. And I learned and was forced to speak Spanish, a language that I didn't know before I went, would become such a big part of my life. I was finally able to read Paco Roca's Arrugas and Gabriel Garcia Marquez in the original!
In the one year I spent in the cities of Bogota and Medellin, with a short trip to Cali, I grew to love my life in Colombia. I didn't want to leave. It helped that I had found fantastic neighbors during my stay, who helped me quickly slip into the rhythm of the chaotic and frenzied city of Bogota. And I couldn't get enough of Medellin's year-round spring weather. Simply writing about it is bringing back the memories and given a chance, I'd go back to Medellin. Retirement plan? If I don't find another favorite.
And later in South Korea
My friends sent me off to Korea with long lists of cosmetic product requests and said, "you'll probably be the largest in the staff room". And at 5 feet 7 weighing 160 lbs, I was fully expecting to be. And also the least knowledgeable about makeup in a country (largely) full of beautifully made-up fairies, but then I found the picture I had in my mind was full of stereotypes.
South Korea was very different from Colombia, and in thinking about it, I realized that I had gone there with some preconceived notions about the country. In my year at Seoul (with some trips to the countryside) I went on to revise most of my ideas about South Korea.
South Koreans are not all obsessed with appearance, test scores (over experience), work, alcohol, buying things and other stereotypes. At least, not any more than the average person in a modern, capitalist country. And they are not all small. There were some women in my school about my size.
But like in Catholic and conservative Colombia where gender roles are clearly defined and must be followed, there is deep-seated misogyny in South Korea. It's evident in the lower participation of women in the workforce, and in the rising cases of violence against women (though not in the scale of chauvinist violence in Colombia).
In most of Korea you'll hear women shouldn't smoke, or that women are not going to be included in some after-school activity for teachers.
But there's more to life in Korea than gender inequality. Here are some of my observations on what a female expat can expect in South Korea:
Most locals you'll meet will be very friendly and helpful, after you get to know them. In most other places, you will stand out and be stared at. Foreigners are not too common in places outside some Seoul neighborhoods.
Some clothing stores may not let you try on clothes for fear your big foreigner body may stretch them.
If you're not in Seoul, you may not find other varieties of food. Rice, soup, kimchi is the staple. Be prepared to do your own cooking.
Wearing clothes that show your cleavage, shoulders or back are not okay in small towns or at school, though micro-shorts and skirts are.
Life in Korea can get very comfortable for a teacher. Food and transport are cheap, alcohol is plentiful and it's easy to live without responsibilities outside work.
Have you lived in Colombia or South Korea? Do you have more advice to share on expat living as a woman? Let me know in the comments!